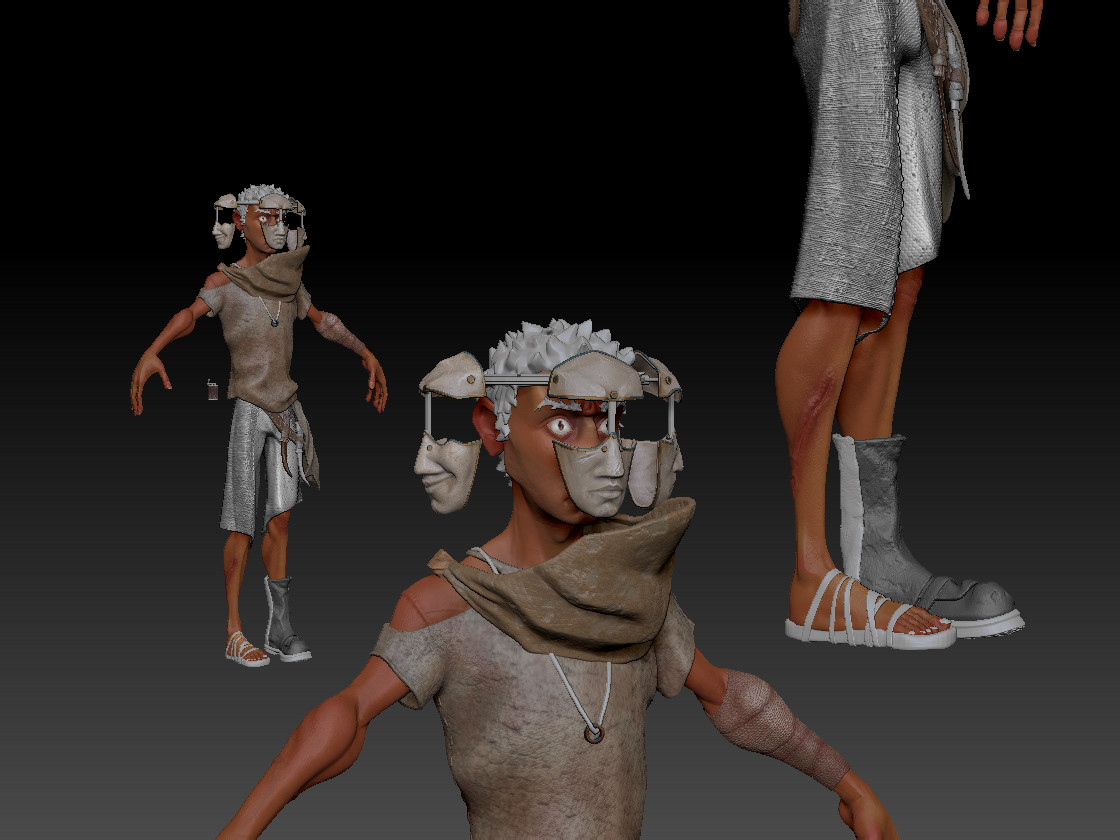 How you all doing it?! 
Last stream we were playing with textures! This is how it is going so far! There's left to do a few more pieces like the boots, pants and shoes, the the hair, and finish it with some touches, and go ahead for keyshot render!
The idea is later on take it to pbr on marmoset, as well as on arnold renderer. Also in the arnold version, rig and animate it!
Hope you liking it, and see ya next time!